William Purves History
In 2016, Edinburgh based William Purves Funeral Directors, brought Eric P Massie Funeral Directors under their brand, following the retirement of Alan Massie.
Family run for five generations
When you place your trust in William Purves you can expect the highest standards of professionalism, compassionate care and a truly distinct service.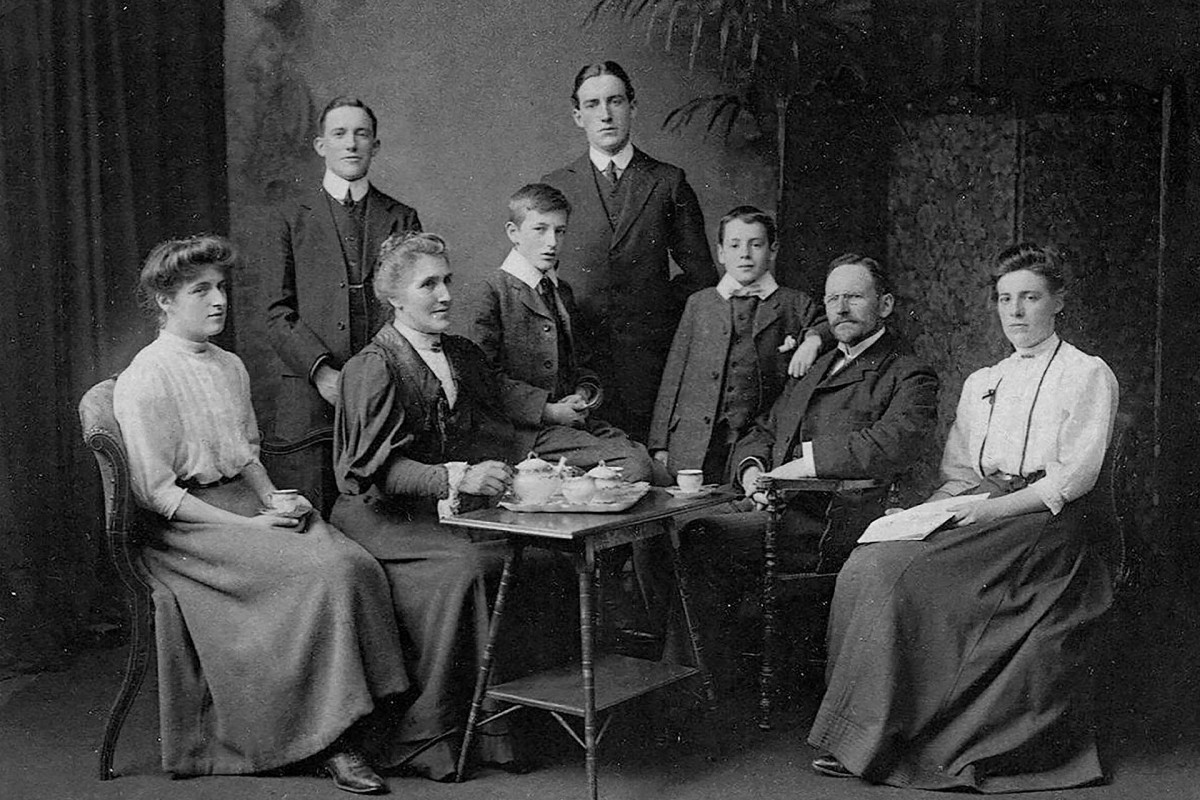 1888
William Purves
In 1888, William Purves, a craftsman and cabinet-maker from the Borders, gave his name to the company. He started his career as a joiner and by the end of the 19th Century he and his 10 joiners undertook cabinet making, french polishing, upholstering and … undertaking.

1900s
Willie Purves
By the early 1900's his son Willie became the second generation to carry on the family business opening a funeral office in Marchmont Road.

1962
John Purves
John (or Jack as he was known) was a time-served joiner who worked alongside his father Willie until he died in 1962. John retired the joinery side of the company and opened a funeral office with rest rooms, a service chapel and bought the first hearse (an Austin 3 litre) and Daimler funeral cars.

1975
John and Graeme
Jack had 5 children and fostered many more. His son John, became the fourth generation of Purves to join the company, taking over when his father passed away in 1975. John worked with his brother-in-law Graeme Brown to open more William Purves offices throughout Edinburgh and the Lothians.

2019
The Company has 14 funeral director brands under its banner as well as our own team of stonemasons throughout Scotland and N.E. England. The company currently employs around 100 people.
As published in the Edinburgh Evening News on Monday 16 September, Tim Purves launches our free guide to managing your digital footprint including online banking, shopping and social media.
This month's launch of Toy Story 4 features a Joni Mitchell hit "Both Sides Now" which is being tipped as a future funeral anthem. Listeners of the Chris Evans Breakfast Show @ Virgin Radio today were treated to an extended play of the song following an interview with...
By 2100, Facebook is expected to have 4.9 billion deceased members according to a report in The Guardian based on a study by Oxford University. Researchers believe by 2070, dead members could outnumber the living. Even once you have died, your digital footprint lives...